imprinted :

(13 May 2013 - 06:40 PM)

oh my
imprinted :

(13 May 2013 - 06:39 PM)

lol fara
chechoki :

(09 May 2013 - 04:40 PM)

bluelily :

(27 April 2013 - 06:51 PM)

Hi, everyone! Don't be afraid to add to the forums. I tend to post often in some section. Well, I haven't been doing it lately.

sue_teng

:

(26 April 2013 - 09:40 AM)

Happy 8th Tohoshinki!
farayas :

(24 April 2013 - 10:52 PM)

Hi Google-sshi, how are you?
farayas :

(24 April 2013 - 10:52 PM)

Hello~
farayas :

(24 April 2013 - 10:52 PM)

Let's say something on SB...
Supernike911 :

(21 April 2013 - 08:50 PM)

It may take a week since I'll be in California but once I get back...
anthra_JJ :

(21 April 2013 - 04:31 AM)

I miss this place so much
anthra_JJ :

(21 April 2013 - 04:30 AM)

OMG!! let's do something and get TS revived!!
bluelily :

(13 April 2013 - 10:26 AM)

CHERIE, HEY!YES, LET'S DO THAT!
Supernike911 :

(11 April 2013 - 02:45 PM)

I'm finally off my suuuuuper long hiatus and was thinking about reviving our tohosomniac records. What do you guys think?
ifajunchan :

(09 April 2013 - 11:49 PM)

hellow
bluelily :

(09 April 2013 - 11:40 AM)

MONICA!!! Hi! How have you been?
tvxq_luv :

(09 April 2013 - 06:50 AM)

meow?
bluelily :

(30 March 2013 - 02:53 PM)

Hello!
imprinted :

(25 March 2013 - 02:29 PM)

And wow...it's been a month since I said something in the shoutbox
imprinted :

(25 March 2013 - 02:29 PM)

Same here ayu
hikarinome :

(21 March 2013 - 01:26 AM)

hello peaceful world of tohosomnia :'( how i've missed thee
Page 1 of 1
You cannot start a new topic

This topic is locked
[OTHER][PROJECT] Always Keep The Faith
Posted 18 July 2010 - 07:04 PM


please contact http://aktf-project....al.com/848.html for more details of the project

missing pictures in my posts due to
tinypic
suspending my account. zzzzzz... sorry for the inconvenience :]
banner by jou~
♥
---
#2 Guest_dans711_*
Posted 27 July 2010 - 04:50 AM
i love the pic... i miss the five being together T__T

---
Posted 27 August 2010 - 08:19 AM
just a quick note, we will start to take in orders in the next days.
make sure to check our LJ account if you´re interested!

---
Posted 29 August 2010 - 03:22 AM
Thanks for sharing this project.
Will have to check it out...
If I had enough money, I'd participate... let's see...
하나준수
Baby, you are my love...
---
Posted 17 September 2010 - 05:40 PM
Wow the necklace is so pretty... If only my parents let me buy stuff online... And if i had money ;__;

---
Posted 17 September 2010 - 06:21 PM
If that's the medallion then it's really pretty! I'm so gonna be a part of this project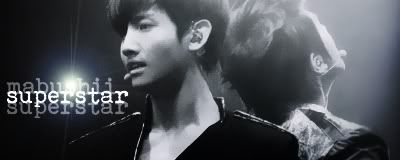 "The cut-up truths everyone changes as they please, slowly become exaggerated lies."
- Rumor, KYHD -
---
Posted 28 September 2010 - 12:23 PM
---
Share this topic:
Page 1 of 1
You cannot start a new topic

This topic is locked
---
1 User(s) are reading this topic

0 members, 1 guests, 0 anonymous users